AV Installation, Security Solutions, Smart Home Systems & More
From security to entertainment to access control systems to smart home systems, Blu-Star Installs AV, LLC, offers a broad array of top-rated tech solutions to optimize your property and to enhance your life. We cater to homeowners and businesses throughout Central Texas, providing personalized setups to meet each customers' needs. Reach out today to discuss what we can do for you.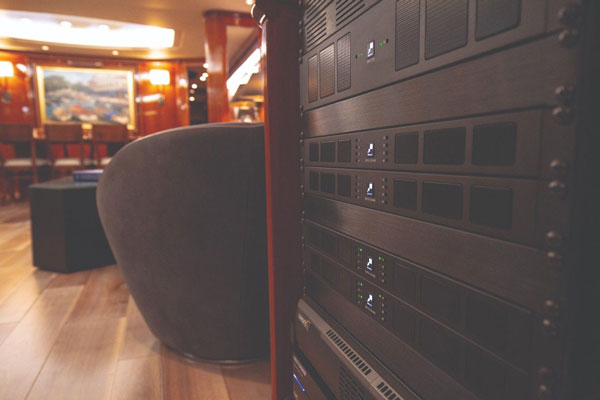 Services We Provide
Access Control Systems
For business owners, controlling access to the property and to individual rooms can enhance security and safety for employees and guests. Our cloud-based access control systems allow you to keep track of who is coming and going from anywhere with a Wi-Fi or data connection.
Alarms
The mere presence of an alarm system can be enough to deter many would-be intruders from invading your home or business. A professional alarm system installer can set you up with a network that will immediately alert you and the security company of any suspicious activity, in case any criminals take the risk.
Surveillance Systems
A video surveillance system takes interior and exterior security to the next level. These wireless solutions record all occurrences for future reference and allow you to remotely view live events. Whether you are after a shoplifter or a home invader, surveillance footage can be invaluable in catching suspects and in obtaining justice.
Audio/Visual Systems
Have you ever spent hours setting up an audio or video system, only to realize you made a mistake and must uninstall and reinstall everything? At Blu-Star Installs AV, LLC, we provide all kinds of audio-video installation services, from single speakers to multi-room audio setups for commercial and residential customers.
Home Theater Installation
Bring the magic of the cinema to the comfort of home with a private home theater. Blu-Star Installs AV, LLC can create a space that will make you love spending nights at home. We provide everything from seating to screens to surround-sound speakers. All you need to do is bring the popcorn!
Smart Home Systems
From single smart appliances to whole-home automation, Blu-Star Installs AV, LLC installs and configures various smart home systems to enhance comfort, convenience and efficiency.
Reach Out to Arrange a Free Consultation
Here at Blu-Star Installs AV, LLC, we provide all kinds of professional security and audio-visual installation services, including smart home systems. Whether you are looking to make your home a safer place to live, or you want to optimize your business to run more efficiently, we are ready to help you. Submit the contact form or call us at (512) 696-4528 to discuss how we can enhance your life.