Access Control Systems to Bolster Your Business
Controlling and tracking access to your premises can significantly enhance security and safety. Not only do access control systems block unauthorized entry, they allow you to view who enters and exits your facility and when. Blu-Star Installs AV, LLC, provides personalized solutions designed and configured to suit your operational needs.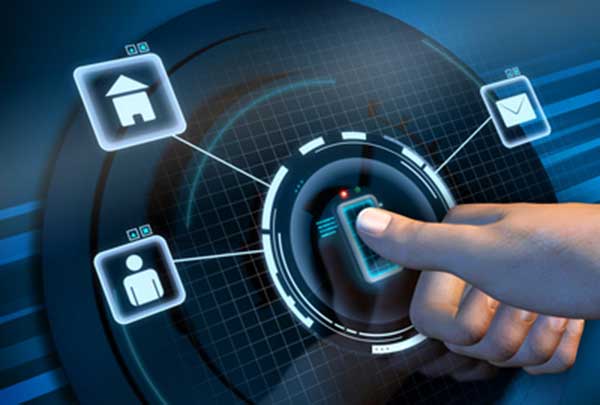 We provide a range of top-tier products from trusted manufacturers such as Brivo, Verkada, LTS Security and Linear. Based in Austin, Blu-Star Installs AV, LLC caters to various public properties and businesses, including schools, industrial complexes, retail shops, restaurants, parking lots and office buildings throughout Central Texas.
Benefits of Access Control Systems
Access control systems, especially when used in conjunction with broader security networks, including video surveillance cameras and alarms, can fortify your property and improve efficiency. Some specific benefits include the following.
Enhanced Safety & Security
The foremost advantage of installing such systems is improved security and safety for staff, tenants or guests. These solutions permit you to restrict access to specific individuals and even to designate particular times to allow for entry. We can cordon off specific rooms or buildings as well.
Remote Monitoring
Most modern systems are cloud-based, allowing you to monitor events from afar using a smartphone, tablet or computer. This can be particularly advantageous for those with multiple properties or who frequently travel or work off-site.
Heightened Efficiency
As employees must use a personal key fob or code to enter the premises, it can be easy to determine when individuals arrive and leave, which can enhance human resources' efficiency and accuracy in clocking work hours, among other factors. Further, these systems eliminate the need for traditional keys, which may be lost or stolen, requiring you to spend time and resources on replacements.
Learn More About a Customized Access Control System
Blu-Star Installs AV, LLC, understands every business's needs are different. We will help you determine the best product and configuration for your property and objectives. To request a free estimate, submit the contact form below or call (512) 696-4528 today.