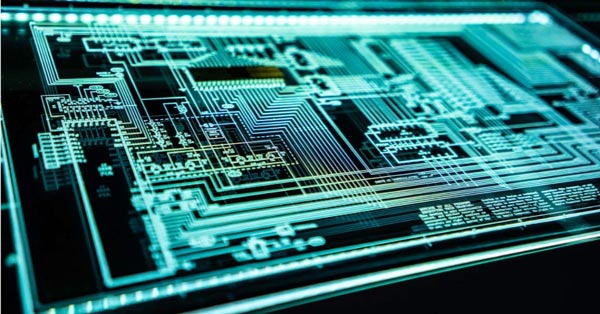 Chances are you've heard of the Cloud. That magic application we all use to help make our lives much easier. While we all use the Cloud in our personal lives, did you know that it can also greatly benefit your business as well? Using the Cloud, you can help keep your business, your employees, and your customers safe with Cloud-based security systems. In today's blog, Blu-Star Installs, the top-rated electronic security company in Austin, TX, will be going over some of the benefits your company can reap when you use Cloud security systems as opposed to more traditional methods.
Protect from Cyber Attacks
Cyber attacks are becoming more and more prevalent as the world begins to shift more towards digital commerce. A distributed denial of service, also known as DDoS, aims to crash your server by focusing a large amount of traffic on your site at once. This can leave real customers frustrated if they try to use your online services at the same time and are denied, which will result in a drop of business for your company. With Cloud-based security, you'll have 24/7 security solutions that monitor, absorb, and distribute DDoS cyber attacks safely.
Prevent Data Breaches
We've all heard about large corporations succumbing to huge data breaches over the last few years. Companies like Target, Chase, Equifax, eBay, and more have all had their security systems breached, allowing thieves to steal countless amounts of customer and employee data. Most of these companies were using outdated digital security methods, or weren't using digital security at all. With Cloud-based security solutions, you can keep you, your employees, and your customers' data safe with high-quality online security.
Adpatability
Your company is constantly changing. What you might need your online security to be today may not be what you need it to be tomorrow. Instead of using traditional digital security that needs to be upgraded or downgraded, Cloud security solutions can adapt and change with the needs of your business. If you're a small business today, but you grow to be a Fortune 500 company in record time, you'll still have the perfect cyber security solutions for your business with Cloud security. Other benefits of Cloud security systems:
Constant support
High availability
Regulatory compliance
Access control
Threat prevention & detection
Want to get started on your custom Cloud security solutions? Let Blu-Star Installs help you! Learn more about our electronic security solutions, get to know our cloud security company, or contact Blu-Star Installs AV, LCC to get your free quote today.